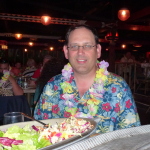 Director: Sean Peck
Sean has served as Director of Shenandoah Sound Drum and Bugle Corps since 2007.  As a trumpet player, he participated in all high school band performance groups.  As an undergraduate at Western Kentucky University, he continued as a member of the Big Red Marching Band, pep band and a stint with the Jazz Ensemble.  He was a soprano in the 1983 DCI finalist Cavaliers.
He has participated in several community bands and orchestras including River City Community Band in Memphis, TN, Prince William Community Band and the National Medical Musical Group, performing with the group in London, England, Geneva, Switzerland, Toronto, Canada and Orlando. As an instructor, he served five years as the assistant marching band director at Manassas Park High School and prior to that he was an assistant at Osbourn Park High School in Manassas, VA.
Sean holds a Bachelor's degree in Management and a Master's degree in Education and works with his wife Donna who started her company Fern River, Inc. in 2004. He and Donna have two sons: Adrian, a music ed graduate from Middle Tennessee State University and Teague, a junior at the University of Louisville.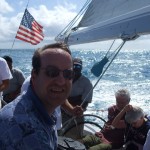 Assistant Director/Business Manager: Russ Ferrer
Russ began marching with drum and bugle corps in the early seventies with the Sterling Cardinals Drum and Bugle Corps. In 1978, while in college, he marched a season with the DCI Crossmen Drum and Bugle Corps. Since then, Russ has performed and also choreographed marching drill for high schools and Shenandoah Sound.
He holds a Bachelor's degree in Management and is currently a partner in two business ventures, Systems X Design, LLC and DFGM Floors, LLC.  He has also been a board member for the Blue Ridge Alliance for the Performing Arts (BRAPA) as well as being a performer in various community theater groups such as the Sterling Playmakers.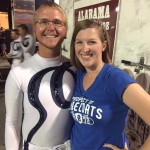 Brass and Visual Educator: Vince Bryk
Vince is an active Music Educator and Performer in the Northern Virginia area.  He holds a degree in Music Education from James Madison University and is currently the Band Director at Stonewall Jackson High School in Manassas, VA.
Vince is a Shenandoah Sound Alumni, marching during the 2010 and 2011 seasons. Since then, he has marched in many prestigious groups throughout his marching career, including the Macy's Great American Marching Band, JMU Marching Royal Dukes, and the Bluecoats Drum and Bugle Corps.
As a performer, he was featured as a Trumpet soloist on multiple occasions with the Marching Royal Dukes, and was also a major soloist in the Bluecoats 2016 field show, Down Side Up (winning their first DCI World Championship).
Vince is also an active performer in many community groups as well, including the Fairfax Wind Symphony and the Massanutten Brass Band. He currently plays the Soprano Cornet with the band, an important soloist voice within the ensemble.  He hopes to continue developing his musicianship by pursuing a Masters in Music Performance in the near future.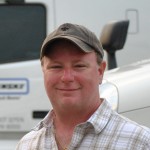 Percussion Coordinator:  Bill Hubbard
Bill has been a practitioner of percussion for 30 years spanning the Symphonic, Jazz, Marching, Pop and Big Band genres. In 2011 he joined the Shenandoah Sound team with bass instruction and continued with the Corps through the 2013 Season as percussion Instructor, bass technician and BSA Venture Crew Advisor. Bill also participated as an on-field member of the Shenandoah Sound Drum Corps Front Ensemble for the 2012 and 2013 seasons. In 2013 Bill was an inaugurating staff member of the Sound United Indoor Drumline as percussion Instructor and bass technician for the 2014 season. Bill continued as percussion Instructor and bass technician for the 2015 season and currently functions as the groups lead Operations principal for the 2016 season.   Outside of Sound United Drum line Bill has experience as a Boy Scouts of America Assistant Scout Master and is currently an Architect in an Aerospace Company.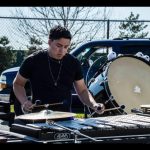 Percussion Educator:  Ricky Nunez
Ricky is currently pursuing a music education degree in percussion from George Mason University. He began his career with Sound in 2010 as a percussionist in battery and front ensemble. He was a member of the Marching Royal Dukes at JMU and a front ensemble player with the 2016 George Mason Indoor Line (a WGI World-class drumline). He is currently the assistant marching band director at Stonewall Jackson High School and has served as percussion instructor for three years.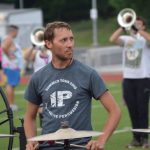 Percussion Educator:  Ben Mitchell
Ben is a graduate of the University of Florida and George Mason University (B.A. Music). He has performed with the Hawthorne Caballeros and the Reading Buccaneers (2017 DCA Open Class Champions) drum and bugle corps. As a member of the George Mason campus drumline he performed for both the Washington Nationals (MLB) and Washington Wizards (NBA). In the community he has performed with groups such as the Vienna Community Band and the Flutopia Wind Ensemble.
Ben is currently a percussion and visual instructor at South County High School (VA), where he has worked building the program since the fall of 2013. He helped lead South County to a 7th place finish at the 2017 WGI Scholastic Open Finals. Ben has also done freelance work with Marshall High School, Yorktown High School, and Broad Run High School.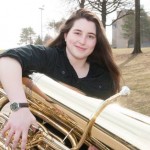 Brass Educator: Carrie Sullivan
Carrie is a music education major at West Virginia University. She has studied tuba under retired Pershing's own tubist, Jack Tilbury, Pittsburgh Opera's Tubist David McCollum and Cincinnati Orchestra's tubist, Carson McTeer. She has marched with several groups including the Osbourn Park Senior High School Marching Band, Shenandoah Sound Drum and Bugle Corps, West Virginia University Marching Band and Macy's Great American Marching Band. She has held various titles throughout these ensembles such as section leader, low brass section leader, and brass captain. She has worked with Brentsville District High School's Marching band as a marching and music instructor. She has also worked various music camps around the Northern Virginia Area including the Northern VA Community College (Alexandria Campus) Summer Music Camp.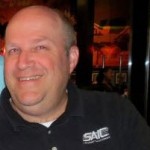 Brass Arranger: Mike Jones
A native of southern California, Mike marched with the Sacramento Freelancers from 1982-1985 and with the "The Commandant's Own," The United States Marine Drum and Bugle Corps from 1987-2001, serving as the music librarian for 12 years. He studied music education at Moorpark College and California State University-Long Beach.  He has been a performing member of Shenandoah Sound since 2009, playing both trumpet and mellophone. Mike has instructed high school marching bands in Prince William County, VA and he has been a key part of our show design team the past two years and served arranger for parade and other brass music.  Mike currently resides in Woodbridge, VA.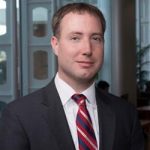 Percussion Arranger: Matt Halligan
Matthew Halligan is originally from Frankfort, Kentucky and currently resides in Fairfax, Virginia. He graduated from University of the Cumberlands with a Bachelors of Music Education in 2004 where he studied with James Corcoran. Matt graduated with a Masters of Music from Eastern Kentucky University in 2009 where he studied with Jason Koontz. In 2016, he graduated with a Doctorate in Percussion Performance (D.M.A.) from George Mason University where he studied with John Kilkenny, John Spirtas, and Joe McCarthy.
Matt has been teaching Class Percussion and Applied Percussion lessons at George Mason University since 2013. From 2008-2011, he was the Director of Marching Percussion for the University of Maryland Marching Band. He instructed the U.M.D. drumline and arranged all of the drumline's show music. Matt was the Graduate Assistant for the Eastern Kentucky University Drumline in 2004. He was the Percussion Caption Head for the Racine Scouts Drum & Bugle Corps in 2005.
As a performer Matt served in "The Commandant's Own" Marine Drum and Bugle Corps for six years. While serving in the Marine Corps, Matt enjoyed performing as a mallet percussionist, serving as the mallet section leader, as well as arranging music for the drumline. He marched with Southwind Drum & Bugle Corps in 2002 as member of the pit. He also marched with Eklipse Indoor Drumline in 2003 in the snare line. Additionally, Matt has performed with the National Concert Band of America, the American Festival Pops Orchestra (as the Percussion Section Leader), the Piedmont Symphony Orchestra, and the Capital Wind Symphony in the Washington DC area.
Pub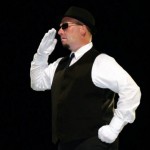 lic Relations/Drum Major: Anthony Fiumara
Anthony has performed as a mellophone player, served as  drum major and public relations coordinator with Shenandoah Sound since 2008.  He will continue in those capacities with Sonus.
He marched his age-out year in DCI with the three-time world champion Pioneer Drum & Bugle Corps in 2006. In high school, he was a member of the very successful TOB band program at Walkersvile (Maryland) High School. His band was a top-25 Atlantic Coast Championship finalist all four years.
Anthony holds a B.A. in Sociology from Saint Vincent College (Latrobe, Pennsylvania) and a M.S. in Curriculum & Instruction from McDaniel College (Westminster, Maryland). While at Saint Vincent, he served as president and conductor of the college pep band.
Anthony currently resides in Sykesville, Maryland and is a middle school teacher at Resurrection-St. Paul School in Ellicott City, Maryland. In addition, Anthony is the visual instructor for the Marriotts Ridge High School Marching Band in Howard County, Maryland.